LUCY MAY'S MISFITS FAVOURITES

Lucy May has teamed up with Misfits Health to help you on your fitness journey. Use the powders in a variety of delicious protein shakes and recipes, and the bars for a healthy snack along the way.
Use code LUCYMAY20 at checkout for 20% OFF all products.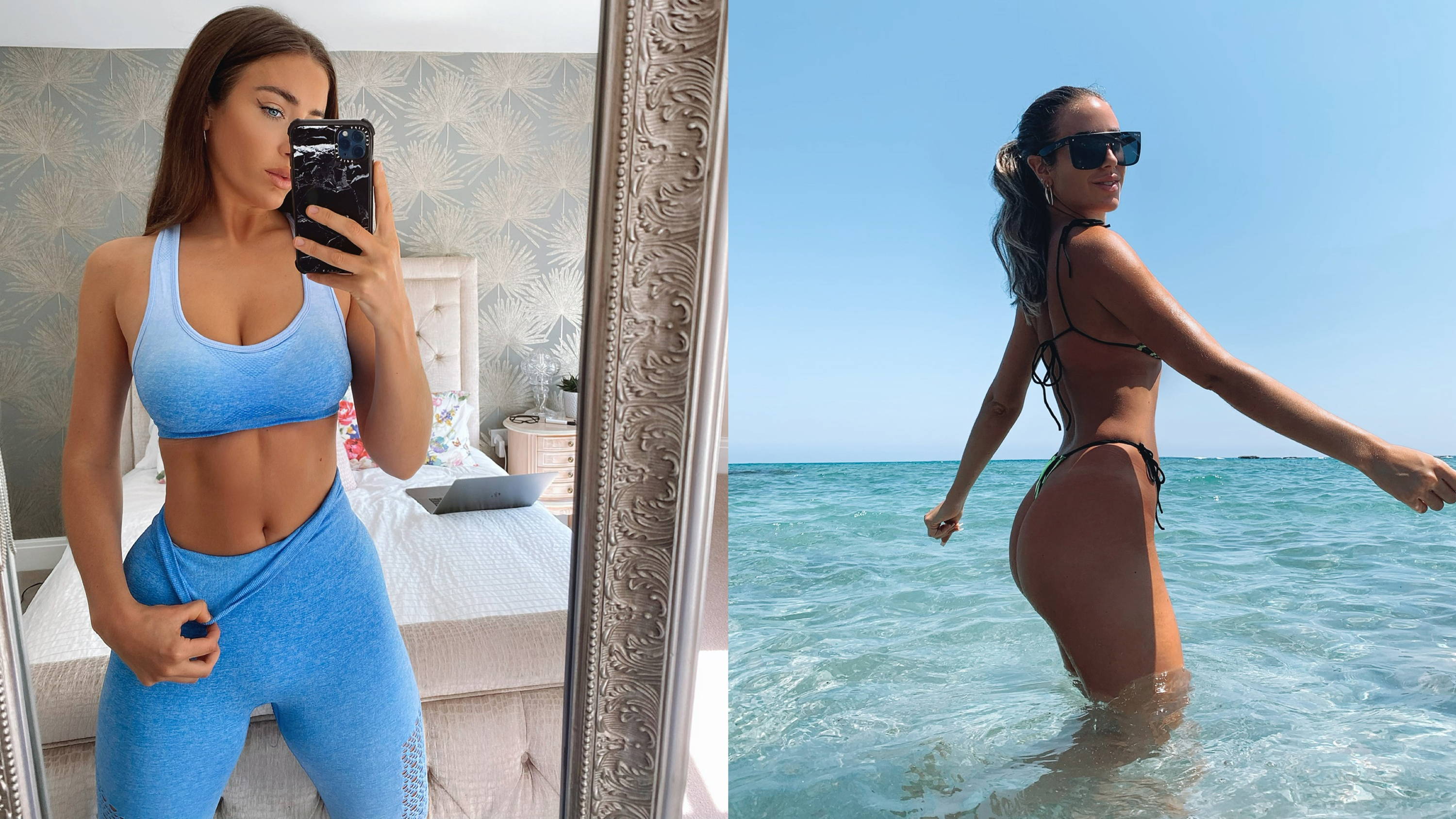 USE LUCYMAY20 AT CHECKOUT
USE LUCYMAY20 AT CHECKOUT
USE LUCYMAY20 AT CHECKOUT
Growing up all around the world I was really thrown into the deep end when it came to eating and having to try all different cuisines, which is what I believe has helped me form the most amazing relationship with food. I LOVE food, all types, and it is a huge part of my life and everyday I make a conscious effort to feed my body with goodness.
I really believe that eating the right food is so important to being the best version of ourselves, you literally are what you eat. Our diet is so important, more important than you probably think and can effect all parts of our life.
Stressed? Your diet will help that .. Feeling low? Your diet will help that… Bad skin? Your diet will help that… Feeling bloated and uncomfortable? Your diet will help!
My journey towards a more plant based diet - Growing up, I had always eaten meat or whatever was put infront of me, however when I moved out of home around 18 years old and started preparing all my own meals, I made the decision to cut out meat (apart from chicken) and I mainly cooked vegetation options supported with fish etc.
This made the world of difference to me, I felt less sluggish, less heavy, my skin improved and overall I felt more alive! I do believe that leaning towards more of a plant based diet allows us to lead a healthier lifestyle.
This is why I love Misfits - in plants we trust, literally. The one protein brand that doesn't make me bloat, feel funny or cause my stomach to react in a bizarre way. I love how Misfits doesn't under estimate the power of plants.
The Protein Bar is a plant-based protein bar with three layers of chocolate and the best macros - 15g of protein, less than 1g of sugar and 8g of fibre. Plus is 100% natural and dairy/gluten free!
The Gut Capsules is a blend of probiotics, prebiotics and digestive enzymes that promotes good gut health. Just consume two a day and you're good to go!
The Supergreens Powder is a powerful blend of greens that provides your daily dose of macronutrients and anti-oxidants. It's my go-to whenever I'm looking for something healthy!
---
CLICK BELOW TO SEE ALL PRODUCTS
USE

LUCYMAY20 AT CHECKOUT

TO

GET 20%

OFF ALL PRODUCTS
"Absolutely delicious and hard to believe this is a protein bar and low in sugar. I have tried all flavours and can say the taste and the texture is spot on. And it's plant-based! Will be ordering my next box very soon."
Charlie
2 APR 2020, 12:21
"I have tried every flavour of Misfits Vegan Protein Powder and the flavour Salted Caramel is my favourite (this month's favourite anyway) ! It tastes so good mixed in a smoothie or into porridge. I find their protein powder such great quality, good value for money and I love that packaging is 100% plastic-free. I won't be buying from any other protein brand now!"
Sara
15 FEB 2020, 14:42
"I started drinking this instead of my morning coffee, and I feel absolutely great. Its a blend of all the things I need and it tastes so much better than the other stuff you see on the shelves. Big fan and I highly recommend
Jenny
1 AUG 2020, 19:49
USE LUCYMAY20 AT CHECKOUT
USE LUCYMAY20 AT CHECKOUT
USE LUCYMAY20 AT CHECKOUT
USE

LUCYMAY20 AT CHECKOUT

TO

GET 20% OFF

ALL PRODUCTS