£100 worth of products for
10 lucky winners

"In your wildest dreams you can not imagine the marvellous SURPRISES that await you!"
- Willy Wonka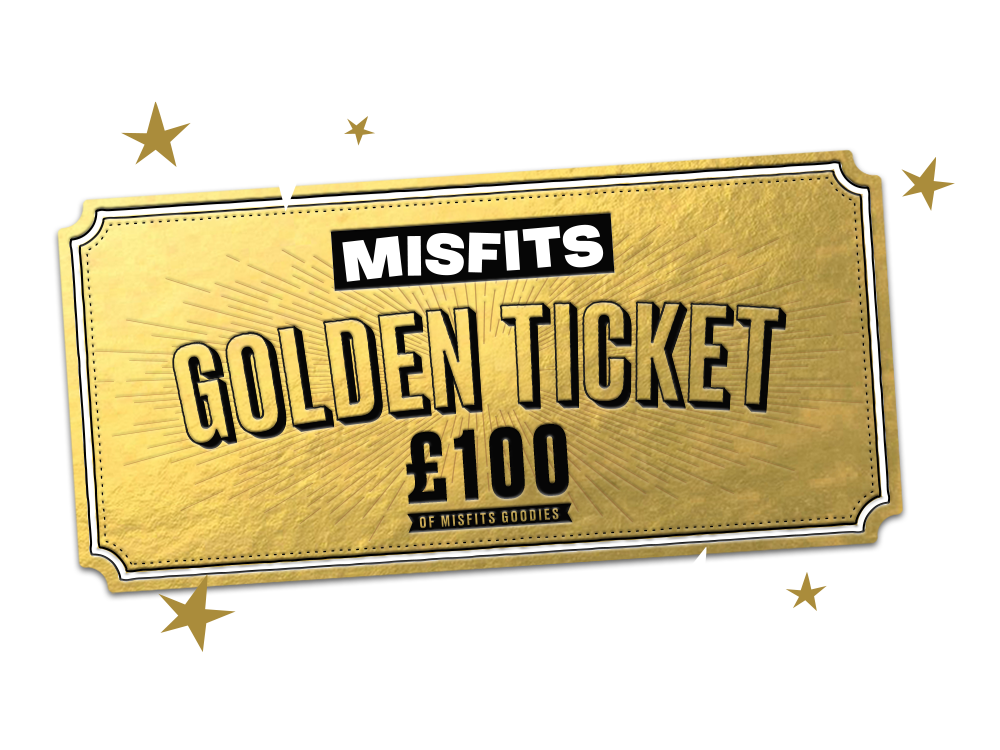 What's the Golden Ticket Giveaway?

In the spirit of Christmas we are giving away £1000 worth of Misfits goodies between the 2nd and the 20th of December. Exciting right?!
We are going to randomly select 10 winners and each winner will receive a GOLDEN TICKET worth £100 inside their order.
Simply place an order with us from 2nd of December until the 20th of December and you're automatically qualified to win a GOLDEN TICKET.
10 lucky winners will receive a GOLDEN TICKET worth £100 of Misfits products. The GOLDEN TICKET will be tucked into orders at random so make sure you check your parcel before you recycle it.
Anyone - from all four corners of the globe. As long as you place an order with us from the 2nd-20th December, you could be the lucky winner.
Needless to say, that the more orders you make, the better your chances of winning.
Good luck!
First of all - congratulations!
Here's what you need to do:
1) Email info@misfits.health with the subject line: Golden Ticket Winner
2) On the email, provide your full name, address, what products you would like to receive (up to £100) and the code found in your golden ticket!
3) That's it! After we confirm that you are one of the winners we'll send our plant-powered goodies your way. How easy is that?
This prize can only be redeemed once and for products up to £100. Non-UK customers can redeem their prize in their own currency up to the value of £100 GBP. You must redeem the GOLDEN TICKET prize in one order, cannot be split into multiple orders. Refunds/discounts/gift cards will not be given if you don't fully redeem the £100 prize. GOLDEN TICKET will expire 31/12/2020 at 11:59pm GMT.